About Al-Nehar Mosque and the founder: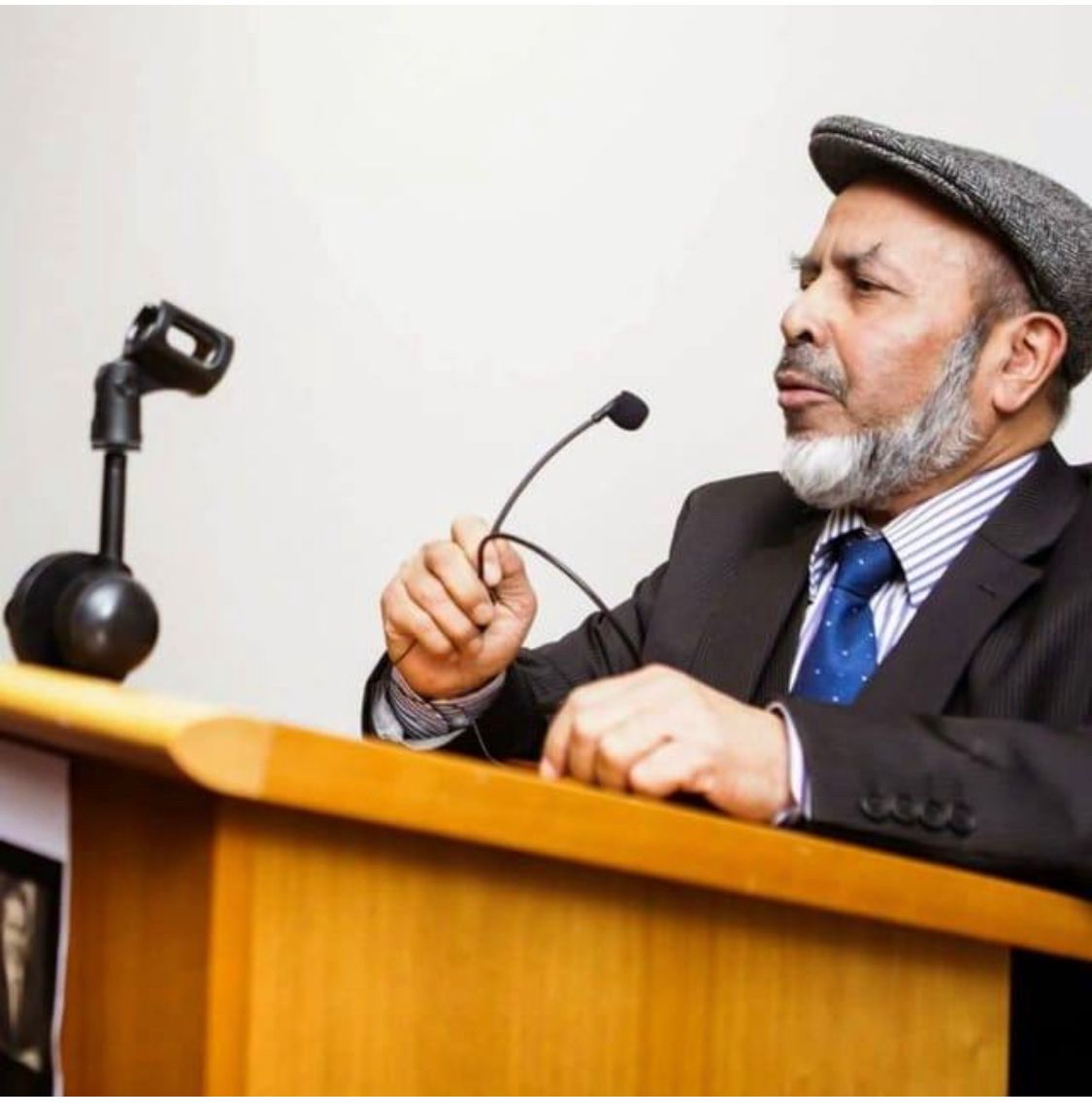 This Mosque was founded on 9th July 1998 by Mr Nehar Miah Choudhury it was 100% with his own funds. He was born on 1st January 1942 in Bangladesh at the age 23 years graduated in Bangladesh and came over to UK in 1965 with £5.00 he was working part time and was studying at the Ardley Green College in 1970 qualified as a civil Engineer. Saved up enough money and started up his own real estate business in 1969 at that time he was the first and only Bangladeshi has got into the real estate business thereafter has got involved with few other different business namely: Off-Licenses, groceries and chain of restaurants. Alhamdulillah he is very success in the real estate business and gave up other businesses and the moment only concentrating in real estate business from property conversion to newly built buildings he is Director of number of property companies one of the company name after the place he come from in Bangladesh called Nabiganj this is the place always in his heart.
Community involvement: There was an organisation used to call Pakistan Welfare Association it was based in Caledonian Road, King's Cross in 1969 he was elected as a chairman of the organisation started with two staffs. Day after Bangladesh was independent in 1971 we took down old sign boards and we named as Bangladesh Welfare Association. He was continuously chairman for 27 years until 1996 although there was election every two years without contest 14 times he was elected he was so active, popular, honest, sincere and likened by almost 99% Bengali Community in Camden and Islington. At that time BWA was the only organisation in King's Cross which served community members from Camden and Islington with their day to day problem including- Housing, Immigration, social benefits and any other problem. Used to receive grant from Camden and Islington around £250,000.00 a year there were five staff- Co-ordinator Barrister Batir, Driver Sukonto Deb with own mini bus, Assistant co-ordinator Mrs Ahmed and two other staff. Prior to stopped the grant in 1996 ended up with five member of the staff.
Personal services to the community: Always has been helping the Bengali community in North London since 1965 to date. Provided living accommodation to bring their family from Bangladesh, he was the only Landlord with freehold properties in the area and re-house them when they arrive in London. Helping the community with their day to day problem each and every member of the community are so happy with him with his services to the community and du'a for him.
Family life: In 1971 went to Bangladesh and has got married Allah swt blessed him three children one son and two daughters. Son Niaz qualified as a MAC Civil Engineer worked as a chief Engineer at TFL currently joined father's property companies developing new build projects married Allah swt blessed him with three children. Tauhida qualified as LLB, LLM and Barrister Alhamdulillah she is very successful in her profession married Allah swt blessed her with two children. Eva qualified as a Biomedical Engineer Alhamdulillah she is very successful in her profession and she is married Allah swt blessed her with three children. Mr Choudhury is just over 80 years old Alhamdulillah in good health humble request to everyone du'a for the family. AMEEN.